Hotel+Hidropark+extras: early booking 2019
Book this room and take advantage of the pool towel service, welcome drinks in the fridge on arrival, access to the Fun World, dedicated check in area, discount voucher for the hotel shop and bathroom amenities for the children, as well as all the services included in the standard rooms.
All inclusive
Choose dates
Includes
Watch your favourite TV channels!
Premium Tv channels
Keep up to date with Sky news or BBC world, watch your favourite sport with Eurosports or Sky sports 1 and 2, watch UK TV with BBC 1 and 2, ITV 1 and 2, Channel 4 or Five, keep the children entertained with Cartoon Network or the Disney channel, watch a movie in Sky Movie or listen to music on MTV.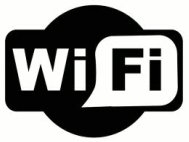 Keep connected with the world!
High speed Wi-fi
Video streaming, voice over IP, gaming, all this and much more available with this high speed connection!
Fridge
Keep drinks cold in your room with this convenient fridge. Served empty.
Kettle
For that nice cup of tea or coffee within the comfort of your room.
Hairdryer
Travel comfortably without having to carry the hairdryer as well.
Save up to 78€ per day for a family of 4!
Access to Hidropark
The agreement between Club Mac and Hidropark includes: - Unlimited entrance to the water park during your stay - Discount of 20% in food and drink within the Hidropark.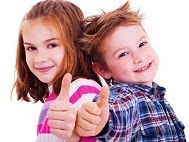 Set of children's bathroom amenities
As well as shower gel and shampoo, our premium rooms and family suites will include a set of children's bathroom amenities.
All inclusive food and drink
Enjoy our three restaurants, burger and numerous bars around the complex. You will be able to eat and drink from 8am to midnight, with a variety of themed buffets every night.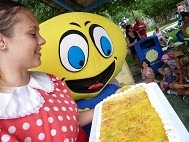 Entertainment for all ages
Full entertainment program
Full entertainment program, small kids can enjoy birthday parties, candy parties, experiments, Masterchef Junior, superhero day, t-shirt painting. Older kids can enjoy football, darts, table tennis, challenges and adults can have fun with various sports and activities.
Pool towel service
Only premium rooms and family suites will be able to get pool towels against deposit.
Branded drinks in the bars
Only guests in premium rooms and family suites will have access to a selection of well known brands in our bars. Gin: Beefeter, Gordon, Tanqueray Rum: Bacardi, Captain Morgan Vodka: Absolut, Smirnoff Whisky: Southern Comfort, Cutty Sark, The Famous Grouse Other: Baileys, Malibu, Amaretto di Saronno
Welcome drinks in the room fridge on arrival
On arrival you will find a selection of drinks in the fridge of your room. Perfect for those late arrivals during the night!
Dedicated check in area
Faster check in with our dedicated area for premium rooms and family suites.
15% discount voucher for the hotel shop
Guests in premium rooms and family suites will get a 15% discount voucher to use in the hotel shop during their stay.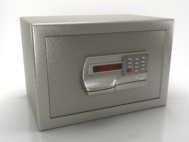 In room safe, per day
Keep your valuables in the safe for a worry free holiday.
Access to the Fun World from 10am to 6pm
Access to the children's rides area Fun World from 10am to 6pm. Includes only the rides within the enclosed area. Trampolines, bouncy castles, children's train, etc.
1.

Choose arrival date

Days when the offer applies